The Markets – as of market close February 26, 2021
March 17, 2021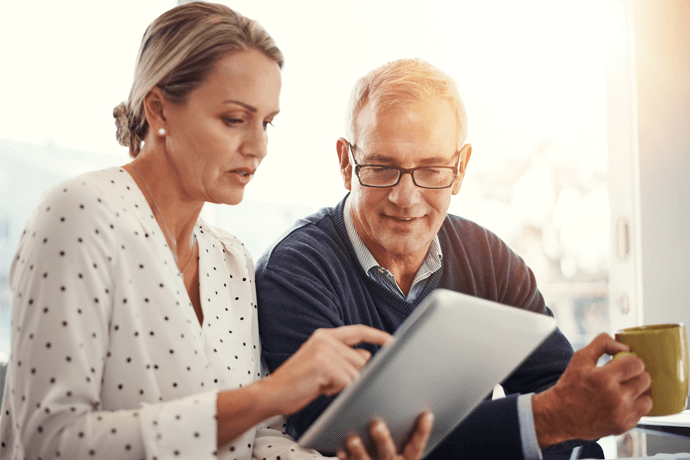 February began on a high note as investors drew encouragement from strong fourth-quarter earnings reports and encouraging employment data. However, news was not all positive. The COVID-related death toll in the United States reached 500,000. Nevertheless, two vaccines were rolled out last month, with a third one on tap for release in March.
While rhetoric surrounding additional fiscal stimulus continued throughout the month, February saw no congressional deal reached. However, the Federal Reserve continued to offer assurances that continued accommodative measures would remain in place for the foreseeable future.
February saw crude oil and gasoline prices surge. COVID-19 hit economies hard and restricted travel, which limited the demand for oil and gas. In response, several oil-producing countries slashed oil production. However, despite economies gradually recovering and travel picking up, oil-producing nations have been slow to increase production, causing crude oil and gas prices to climb.
Last month also offered more evidence that the economy is slowly regaining some positive momentum. The employment report included the addition of about 50,000 new jobs. The number of unemployed continues to drop, but remains significantly above pre-pandemic levels. The fourth-quarter GDP advanced 4.1%. Industrial production advanced for a second consecutive month, and the housing sector maintained impressive strength.
Despite closing the month on a downturn, stocks ended February in the black. The small caps of the Russell 2000 added 6.1%, followed by the Global Dow, the Dow, the S&P 500, and the Nasdaq. The Russell 2000 remains well ahead of its 2020 closing value, followed by the Global Dow, the Nasdaq, the S&P 500, and the Dow.
The yield on 10-year Treasuries gained 37 basis points. The dollar inched ahead, and crude oil prices surged past $60.00 per barrel after climbing over 18.0% in February. Gold however, fell for the second consecutive month.