Mortgage Loans
Where great rates meet local service
Feel comfortable in your home, and confident with your loan.
We also offer these home loan options:
Tenants in Common (TIC) Loans
TIC agreements are an affordable way to achieve your home ownership dreams.
Construction & Lot Loans
Enjoy personalized options and competitive rates for all your construction needs.
Reverse Mortgages
Our partners at Alliance Reverse Mortgage allow you to borrow equity in your home.
Why Choose RCU
Competitive Interest Rates
Save money on the biggest purchase you will make – your home – with competitive rates on fixed and variable loans.
Local Personal Service
Get the high-quality service you know and love from RCU. Our dedicated mortgage team is here to help you throughout the loan process.
No-Closing-Cost Option*
Take your buying power up a notch with RCU's no-closing-cost option.
See what our Members are saying!

What makes RCU home loans different? Our friendly service from mortgage experts who live in your community and can take the time to find the right loan for you. Hear what real people have to say about getting a mortgage with RCU.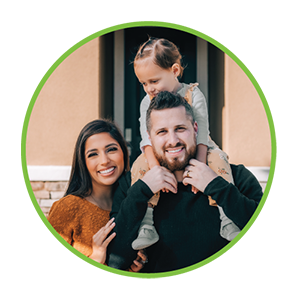 Agee Family, Members Since 2019

"Redwood Credit Union was super friendly, and they made us feel like a family that they truly care about. RCU was extremely helpful with thinking outside of the box to help us get to the finish line. They've allowed us the flexibility to achieve our financial goals."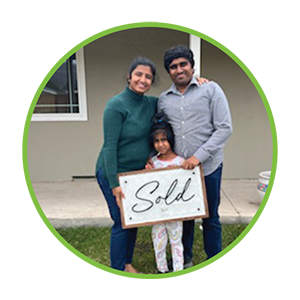 Selvaraj Family, Members Since 2022

"Great rates, cannot beat. Member-centric for real, they care about and value you as a member. I highly recommend RCU and would go to them again. They worked overtime to meet the deadline and were very practical in our loan."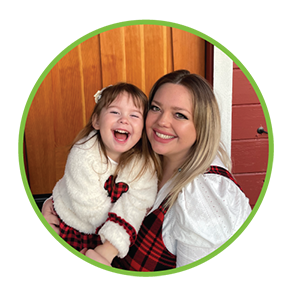 Darcy Rogers, Member Since 2016

"Everyone who helped me made the process so smooth and reassuring during a stressful time. I felt like they were on my side as a long life friend and I could trust them to help guide me. I still can't believe as a single working mom that I was able to get our beautiful home for my daughter and be able watch her grow up here."
Have a question?
If you have questions about any part of the home buying process, our mortgage experts are here to help. Schedule an appointment or give us a call at 1 (800) 609-9009.
*Non-closing cost product requires a minimum balance of $200,000 and includes a potential savings of $2,600 in closing costs.
Contact Us
Schedule an appointment
Meet with a mortgage specialist to choose what's right for your needs.
Schedule Appointment
Contact our mortgage team
Fill out our contact form and we will be in touch soon.
Contact Us
Refinance Options
Refinance options for your unique needs
Looking to refinance your mortgage?
We can help you through the process, making your next home loan easy.
What we offer

5/5 ARM - No Closing Cost*

Our no-closing-cost-option can help make the initial cost of a home more affordable. Plus, our competitive rates will allow for more cash flow in the initial years of your loan.

30-Year Fixed

Enjoy fixed monthly payments and fixed interest rates for the lifetime of the loan, making home payments easier to incorporate into your budget.

15-Year Fixed

For those who enjoy the fixed payments and rates of a 30-year mortgage loan, but want to pay off their loan in half the time.

5/1 ARM

Receive a consistent interest rate for the first five years of the loan, then the rate adjusts annually thereafter.

7/1 ARM

Get a fixed interest rate for the first seven years, then one annual rate adjustment each year for the remaining life of the loan.
Ready to refinance?
Apply Now
Apply online here or in person at your local branch.
Have a question?
Contact Us
Our mortgage experts are here to help. Fill out our contact form and we will be in touch soon or give us a call at 1 (800) 609-9009.
PPP Forgiveness Application Deadline
Congress passed The Economic Aid Act which changed the deferment period from 6 months post covered period to 10 months post covered period. For example, if your covered period ended June 30, 2021, under the new guidelines the earliest your first loan payment wouldn't be due until April 2022, and you have until then to request forgiveness. Please use the following calculation to help you identify when your forgiveness will be due:
PPP borrowers may select a covered period anywhere from 8 weeks to 24 weeks.
RCU is automatically calculating your loan due date based on a 24-week covered period, if you intend on using a shorter covered period please inform us immediately as this will impact your due date.
Your correct deadline will be reflected in your online banking account.
If all or part of your PPP loan is not forgiven, your first loan payment will be due the first of the following month after a decision is made by the SBA.
Leaving Our Website
You are leaving our website and linking to an alternative website not operated by us. Redwood Credit Union does not endorse or guarantee the products, information, or recommendations provided by third-party vendors or third-party linked sites.