A Passion for Service
March 23, 2021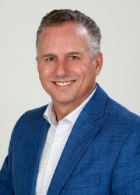 Credit unions were created with a focus on people over profit, and this distinction is more important now than ever. At RCU, service to our Members is the reason we exist, so we are continually focused on providing exceptional service that meets your
needs and expectations.
To maintain our high level of service, we regularly survey our Members to learn what's working well, and what we can do better. We listen and take your feedback seriously, and we use it to make decisions and improvements that allow us to serve you
better.
Our commitment to service has kept our survey scores consistently high, and when we compare our scores to other financial institutions, we always rank at the top. However, our most recent survey score was significantly higher—in fact, the highest
we've ever seen.
We hear time and again that Members love our team.
"Good organization and great people – very professional and polite."
"The people are always ready to help with what I need."
"Great service and awesome people!"
Our mission at RCU is to serve your best interests, and we're committed to your financial well-being. Since the pandemic began, we've seen many other financial institutions limiting access to their services, and in some cases closing their
doors. But we know that challenging times are when Members need us most, so we stuck to our mission and set ourselves apart by keeping our doors open, adding safety measures to protect our Members and team members, and being here to help.
I'm extremely proud of our team's hard work and dedication to providing you excellent service every day. Our team members truly care about you. They are passionate about helping you succeed, and are willing to go above and beyond
to help you achieve your goals and dreams. I often say that who we hire is the most important decision we make at RCU, and your feedback confirms it.
Thank you for your continued support and partnership. We're honored to serve you.
Best regards,


Brett Martinez
President & CEO