Message From the Audit & Enterprise Risk Committee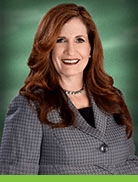 While 2020 posed significant challenges to our economy and to us as human beings, it is my pleasure to report that Redwood Credit Union continues to deliver strong financial performance, thanks to the vision and dedication of your Credit Union's leadership team, and the loyalty and participation of our Members
The fact that Redwood Credit Union continues to be financially strong and stable was determined by an annual audit conducted by an independent certified public accounting firm. Our industry regulator, the National Credit Union Administration, and our state regulator, the Department of Financial Protection and Innovation, also confirmed these findings in their 2020 audit. And Bauer Financial once again gave RCU its highest 5-star rating for financial strength.
The strong results from Redwood Credit Union's 2020 audits are particularly significant during a year of economic challenge for many, further confirming that RCU maintains a solid and responsible core business model, allowing the Credit Union to continue to provide dependable, quality service to our Members.

Lisa Wittke Schaffner
Audit & Enterprise Risk Committee Chair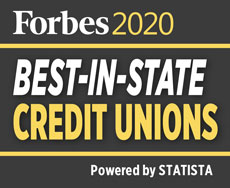 Honored to be Recognized
Here are just a few of the awards and recognitions we received in 2020:
2020 Best-in-State Credit Union — Forbes
Top Credit Union PPP Lender in California — S&P Global Market Intelligence
Top 5 healthiest credit unions in the U.S. by Glatt Consulting's HealthScore (7th consecutive year)
Best Credit Union – multiple local publications
Community Philanthropy Award – North Bay Business Journal
Best Place to Work (15th consecutive year) –
North Bay Business Journal
PPP Forgiveness Application Deadline
Congress passed The Economic Aid Act which changed the deferment period from 6 months post covered period to 10 months post covered period. For example, if your covered period ended June 30, 2021, under the new guidelines the earliest your first loan payment wouldn't be due until April 2022, and you have until then to request forgiveness. Please use the following calculation to help you identify when your forgiveness will be due:
PPP borrowers may select a covered period anywhere from 8 weeks to 24 weeks.
RCU is automatically calculating your loan due date based on a 24-week covered period, if you intend on using a shorter covered period please inform us immediately as this will impact your due date.
Your correct deadline will be reflected in your online banking account.
If all or part of your PPP loan is not forgiven, your first loan payment will be due the first of the following month after a decision is made by the SBA.
Leaving Our Website
You are leaving our website and linking to an alternative website not operated by us. Redwood Credit Union does not endorse or guarantee the products, information, or recommendations provided by third-party vendors or third-party linked sites.